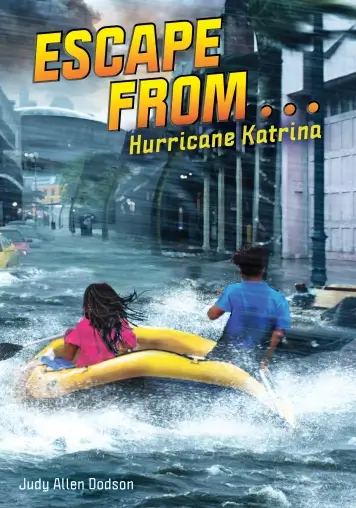 Escape from Hurricane Katrina
For twins Jo Jo and Sophie Dupre, Hurricane Katrina isn't the most important thing on their minds—not compared to their mother's cancer treatments, Sophie's swim meet, and Jo Jo's upcoming coding competition.
But when the deadly storm intensifies, Mom is the only one they can evacuate. The twins and their father are stuck at home in the Lower Ninth Ward of New Orleans . . . and the storm is coming. The winds rise—and with them, the waves. The levees break and floodwater rages through the city. During the chaos, Jo Jo and Sophie are swept away. Together, they must find their way to the Superdome, where their father should be waiting—but can they escape the wrath of one of the deadliest storms in history?
I'd love to hear from you, whether you have a question, a comment, or just something on your mind.